Published on 04/06/2017 8:51 am
A Good Place to Plan Your Marriage in Goa-Evaevents
A marriage is a once in a lifetime affair and if you can do it in style then it would be like icing on the cake. How about planning your wedding in a far away land or some exotic beach? That way you can do it differently. The cost factor would be there as it would be a different locale but you won't mind as you are out to make a lasting memory. In India, you will find different spots where you can celebrate your wedding but if you love the beaches then surely it should be Goa. In fact couples who like beach side weddings make Goa their first choice. So what images conjure up in your mind when you think of Goa? Let's get a head-start on Destination wedding in Goa.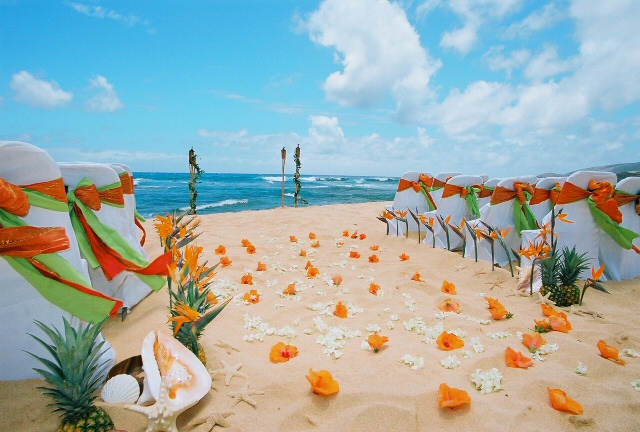 http://www.evaevents.in/beach-wedding-planner-in-goa/
There are lots of wedding venues in Goa where you can tie the nuptial knot. Apart from a number of churches and temples, there are also interesting options like exotic beaches. Some of the most popular beach wedding in Goa is Calangute, Morjim, Dona Paula, Anjuna, Chapora, Baga, Majorda, Candolim, Mabor, Bambolim, Siridao and Sinquerim. You will find a number of experienced wedding planners here who can organize a theme wedding for you. Eva Events is one of the Finest Beach Wedding Planners in Goa. They are Top Destination Wedding Planners in Goa who has Good experience in Goa Beach Wedding.
The place was not a prominent wedding destination in the recent past but a surprising change came over due to the support of suppliers, hoteliers and wedding planners. Today, the necessary logistics and arrangements are easily available and you can even plan the most traditional weddings in Goa.
For the venue, you can either choose in North or South Goa. North Goa is mostly frequented by tourists. You will find pubs and bars in every nook and corner. There are few luxury resorts/hotels in the north but you will find lot of boutique hotels and home stay accommodations. On the other hand, most of the five star resorts are located in south Goa. For your information, majority of corporate events and weddings are organized in south Goa. The five star resort/hotel chains have both outdoor and indoor venues which they offer for weddings.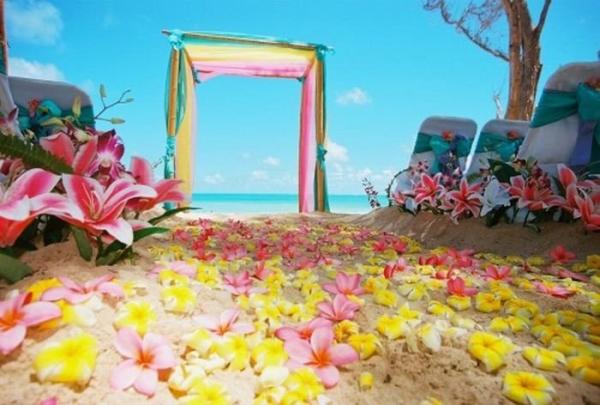 Having a destination wedding in Goa is both memorable and romantic. Here are some tips that will help make your wedding in Goa as easy and stress-free as possible:
Choose the perfect location in Goa
The most important step in planning a destination wedding in Goa is selecting the right wedding venue. Selecting a wedding venue that fits your style and also has sufficient rooms to accommodate your guest list is the first step in planning a stress free wedding.
Consider the Weather
Goa like any tropical place has some good months and some months you should definitely avoid. The best months to get married in goa are from end of October to the beginning of March. During these months, the evenings and nights are pleasant and humidity is under control.
Hire a wedding planner
In my opinion, it is almost impossible to plan a destination wedding in Goa without local planning support. Hiring a wedding planner you feel comfortable with and trust is important. People tend to think that wedding planners are really expensive and are only for the big weddings.
Set a budget
Before deciding on your favorite flowers, colors, and spending endless time pinning your favorite details you have to set your budget. This is probably the best and first thing you should do. Your wedding budget will work as a tracking system for all things wedding related from small vendors, photography and make up.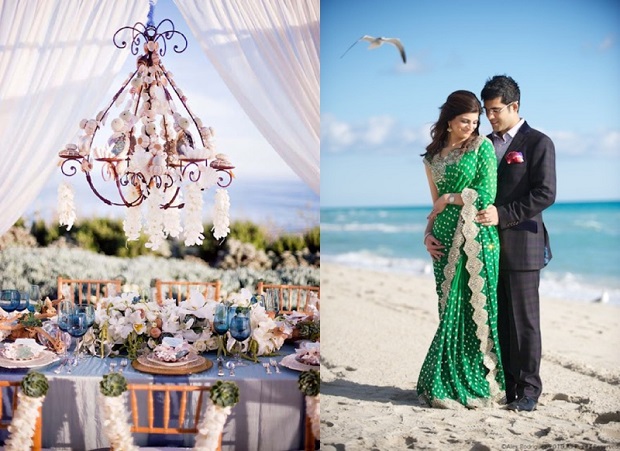 Eva Event Provides many services just like – Eva Event Provides many services just like Destination wedding planners in Kerala , Wedding Destination in Rajasthan , Marriage planners in Kerala , Wedding in Mumbai.
Contact –
Web - http://www.evaevents.in/
Email: plan@evaevents.in
Mobile no.- Alok Alawat: +91-9587071777
Address - 304 – Kutumb Apartments Oppiste ICICI Bank Madhuban Udaipur – 313001